Recently I attended a conference called Fincon. This conference is an annual event for finance bloggers and influencers. This conference also promotes and helps side hustlers with their business and allows for entrepreneurs to connect and collaborate. This year Fincon was held in Dallas, October 26-29. I learned about this event from my good friend TheButlerJournal back in 2016 so when I saw the early bird prices at $189 I quickly jumped on it.
In this post, I wanted to speak about my experience at Fincon. My expertise is not in Finance but I encourage any bloggers, podcasters, or entrepreneur looking for finance tips to look into this conference!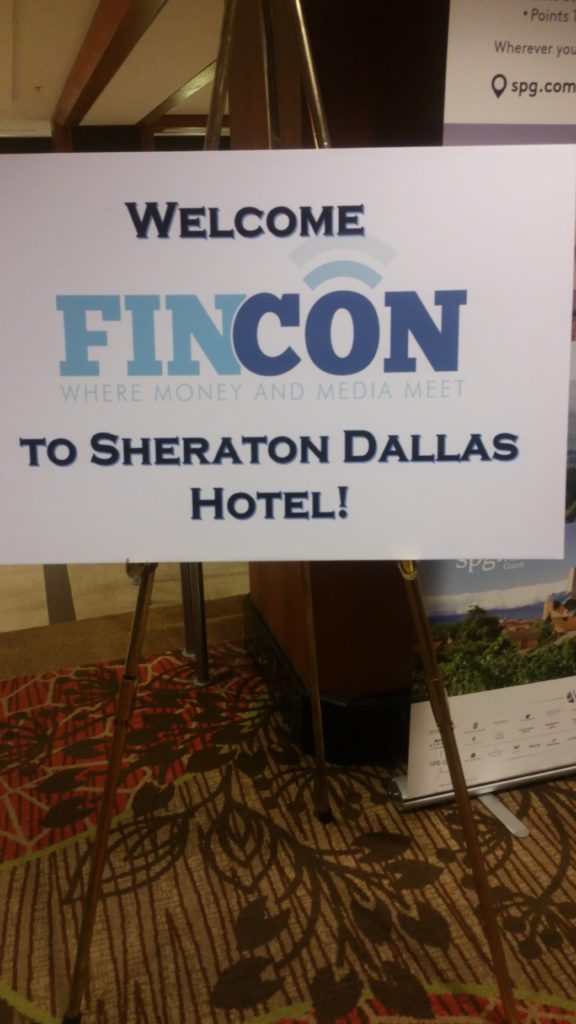 The Fincon Conference
Let me start off by saying Fincon definitely off the chain. I have been to meetups, networking events and so on but nothing on this scale! The attendees there were professional and approachable. If I had a question about a certain aspect of my hustle there was no hesitation in sharing. Me being fresh in the blogging game in and becoming an entrepreneur, in general, the vets openly gave me the advice I needed. I was only familiar with a couple of bloggers from my interaction online but I have met a lot a great people now and will be following up with my new colleagues.
There were a lot of good sessions that you could attend, many overlapping so having a plan of what you want to attend is important! I attended sessions that help with YouTube videos, Privacy statements for your website, Investing, and Affiliate Marketing to name a few. These sessions were very informative. The keynote speakers were also awesome. Darren Rowse from Problogger and Nicole Walters from The Monetized Life gave electrifying speeches.
There was a lot to take back from this being my first Fincon and with the all the learning I did I also had a great time hanging out at the parties. Overall the experience was overwhelming in a good way. I know that there is a lot of work I have to do, Fincon has helped put a lot of concepts in perspective. This weekend will surely help me evolve as an entrepreneur.
Here are a few lessons I have learned outside of the breakout sessions that I think anybody can apply when attending conferences like this.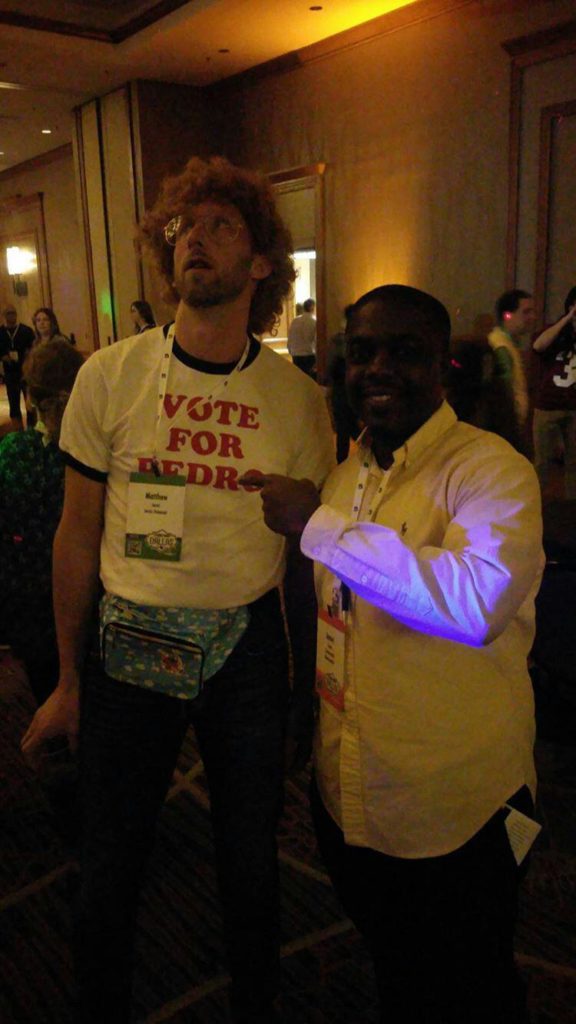 Interact with Everybody
Get to know as many people as possible. You are there to interact, collaborate and pitch your business. I honestly was nervous at first but I met with vendors, interacted with good people and was introduced to their colleagues. You never know how these interactions can turn into great business ventures. Get out there, exchange business cards and meet everybody in the room.
Know your audience
Knowing who you speak to is important for your insight and also for potential collaborators to know. This will allow people to make conscious decisions whether to support your ventures or possibly do an event in the future.
Know what value you bring to your audience
Knowing what you can bring to the table to change someone's life is important whether its providing advice for financial stability, ways to invest or creating a graphic for their new business. This is your pitch when you are speaking to other entrepreneurs.
Follow up
Follow up with your new friends! Check in on them periodically to see how business is going. You never know when an opportunity may come and you can jump in the front of their thoughts of who might be the person for the job!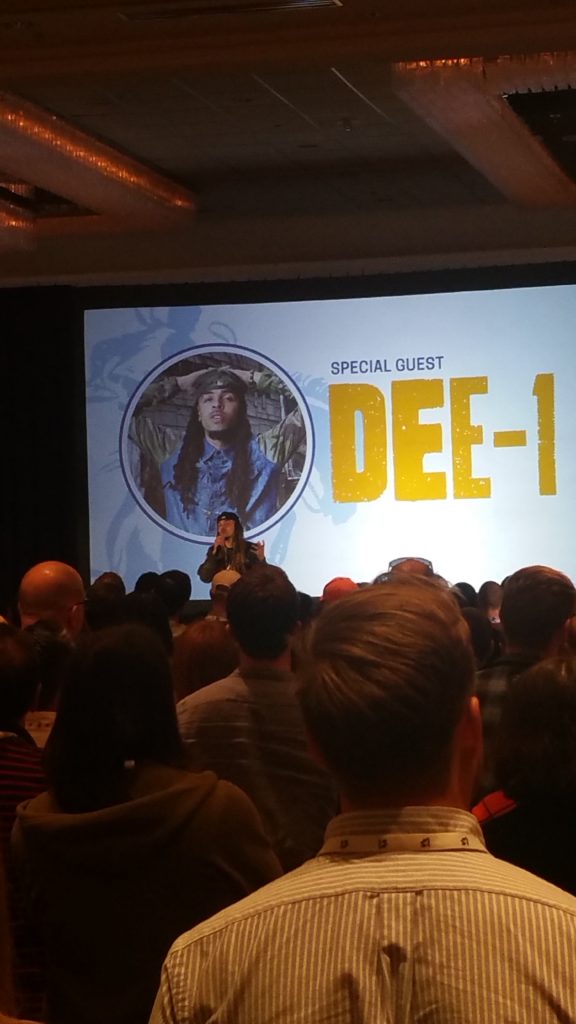 Have Fun!
Don't forget to have fun! This is a business conference but you don't have to be a stiff about it! Socialize all in good taste. Talk about sports and hobbies, grab a beer or cocktail, or inquire about different cultures. Or you can be like us and enjoy some karaoke!
I really enjoyed this year at Fincon. There are many things I have learned I am implementing in my business as I go. I already have my tickets for next years conference and look forward to reuniting with those who I have met this year.