Welcome!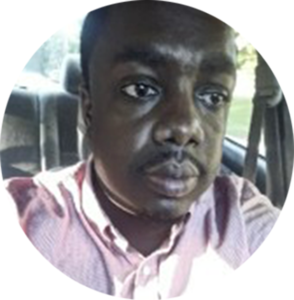 My name is James, I am a Freelance Graphic Designer out of the  Metro-Atlanta area. I take pride in communicating vision to help inspire, inform, or captivate your consumers. I discovered my desire for design in 2010, I just did not have any idea how I should go about making a business out of it. A few years later me and a few of my colleagues started a group called No Regrets where we young entrepreneurs shared our goals, successes, and failures. This lit a spark within me to get up and start up my own side hustle. Now I strive everyday to improve my quality of life, live debt free and become an inspiration to others.
Mission Statement:
Creativescale Designs is a professional graphic design company based in the Metro-Atlanta area specializing in visually communicating a creative idea onto a wide variety of mediums. Through exceptional creativity, communication, and interpersonal skills the aim is to foster meaningful relationships with our clients.
---
Services Include:
Logos
Print
T-Shirts
Flyers
Website Design
Stationary
Banners and Ads
And More!
---
I have a several reasons why I created this website:
To catalog my journey hustling as a Freelance Graphic designer
To talk about creative effects and how to produce them in Adobe Creative Cloud
To talk about ways of making money as a creative designer and in general generating income from side hustles
To help others understand the industry of Graphic Design
I am by far no expert so I live to learn. I created this site to inspire and support others. This is the only way we will be successful and have purpose in life. I surround myself with like-minded individuals, motivating me to succeed and I encourage everyone to do the same.
Check out my Pinterest board Black Art
https://www.pinterest.com/silencerscales/black-art-hip-hop-sports-urban-entertainers/
Success is a never ending battle, so I will continue traveling this road until the end of time. Subscribe to my blog to receive updates and offers as they come. Newsletters coming soon!